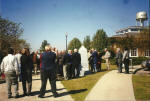 Gathering around the Korean War Memorial at East Mississippi Community College.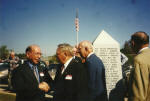 95 guys left here going in the Army during the Korean War. The names of all the guys are listed on here. The name of George Hubbard is on this side.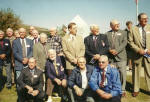 Of the 95 guys who left from here to go into the Army, there are only 25 left.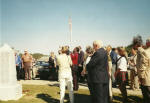 This is a community college. Every year at homecoming we meet at the monument for a prayer and a band member plays taps.