Pre-Military Background
Harold Selley was born on November 16, 1928, in Benkelman, Nebraska, a son of Clarence and Maurine Pollock Selley. His father was an automotive mechanic and his mother was a former teacher. Harold, who was one of three children in the family, graduated from Boulder High School, Boulder, Colorado in 1946.
He joined the U.S. Army on December 22, 1948, because he had already been notified by the draft board that he was up for induction as a draftee. By voluntarily joining the Army, he felt he had broader schooling choices than in the other services. He was given a Pullman ticket on the train, plus food vouchers while traveling to Fort Ord, California, for his basic training.
Basic Training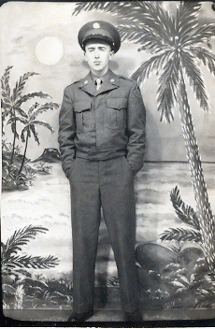 He arrived at Ft. Ord at night. He and the other recruits were placed in a holding barracks until the next day. Then they were assigned a training barracks, and were sent through the building for issuance of clothing and other items for their personal use. An enlisted NCO was assigned as their platoon leader for the barracks. He directed all their training for eight weeks. According to Selley, the NCO was firm and also fair in his treatment of every man. In each phase of the training, different officers and enlisted men were in charge of instruction; however, the platoon leader directed all of the schedules 24 hours a day. Most of the Army instructors were former World War II personnel.
Basic training was eight weeks in duration. During that time, recruits learned about military hardware, such as different kinds of weapons. Recruits learned to disassemble and assemble different hand-weapons in the dark. They were on the firing range for practice most of the eight weeks. In addition, they had in-the-field experiences, such as putting up tents, marching, war maneuvers, etc. Every day they exercised several hours, such as in the use of the obstacle courses, bull ring, and simply running. They learned what to do in case of chemical warfare and how to survive on the frontlines in battle. Most of the instruction occurred out-of-doors. Very little indoor instruction was needed, except in case of indoctrination of a new training event, such as technical aspects of weaponry.
A typical day started at 4:00 a.m., at which time the men were to shower, shave, and dress for the events scheduled. They then fell in formation, were escorted to the mess hall for breakfast, and were permitted to return to the barracks for a few minutes before falling into formation again. Usually by 6:00 a.m. they were on their way by foot to a training event, such as marching to the firing range. By daylight they were practicing firing or whatever the event was for that day. They usually were marched back to their mess hall for lunch, for about an hour. Then they were marched to the area where they were assigned for additional instruction. They returned to the mess, by marching, for the evening meal. Then they were permitted to return to the barracks. Afterward, they were free to go to the area PX to buy shaving items, ice cream, etc. Often they were awakened in the middle of the night for inspection of foot-lockers or cleaning the wooden floors. According to Selley, the recruits never questioned that interruption of sleep because they knew that obedience training was important. Regardless of the middle of the night activities, the next day started at 4:00 a.m. again. Lights out in the evening was 9:00 sharp. No exceptions!
When asked if the instructors were strict, Selley replied, "All of our instructors were very strict. Whenever they addressed us, they were giving us orders. Those who opposed or took their time in responding were punished somehow in some way. We were to be totally obedient. Everyone knew that! I always felt they were fair even though I wished they would let up at times. I knew I would do the same if I were cadre. I respected my superiors. When one of us did not respond to the orders properly, the entire platoon suffered such punishment as standing at attention, marching more, etc. Group pressure was often used, and very effectively! I never observed corporal punishment in the Army. But yelling, yes! I was yelled at for not being in step while we were marching, but was never disciplined for anything."
"I was always afraid I would do something wrong and not know about it. However, I do believe that 'fairness' was shown by my superiors most of the time. That is not to be interpreted as meaning I liked all of my superiors. Some were obnoxious and power-hungry. I learned to remain quiet and obedient and submissive. During basic training, was I ever sorry I joined the Army? Yes. I felt I had made a mistake many times, especially when I became involved with physical exertion daily and had little time for myself. However, I would not have elected to get out if I had been given that option at that time. I simply felt the strain along with all of the other guys. I was not a quitter and would not have wanted to be thought of as one!"
Basic training changed Harold Selley. He said that when he left the training camp, he was a man with higher self-esteem. "I was physically in shape, and had muscle development which I lacked before. I looked great and felt that I was truly a part of the United States Army, and proud of it. After basics I went home for about a month leave time. I arrived in my uniform and all of my friends and family were so very proud of me." After his leave was over, Harold traveled to his next assignment—medical schooling in Ft. Sam Houston, Texas.
The medical school assignment came only after undergoing a battery of testing. Based on his scores, as well has a profile of his expressed interest in the medical field, Harold Selley was assigned to medical schooling. According to him, "The Army actually learned more about my potential in this medical field than I could have learned on my own. That speaks well for the developmental testing by the Army and placing the soldiers in the best assignments possible to benefit not only the Army but the individuals as well." Prior to entering the Army, Harold had no exposure whatsoever to the field of medicine.
Medical Field Service School (MFSS)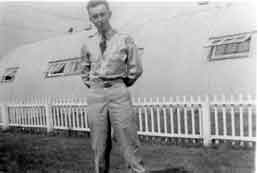 In MFSS at Ft. Sam Houston, Selley was quickly processed to a barracks assignment for his eight weeks training. In the school, he had indoor and outdoor instruction in all aspects of basic surgical procedures in the Army. He said it was very good training. His instructors were officers and enlisted men who had been trained in various areas of expertise. For instance, in surgical tech training, a lot of the instructors were registered nurses.
In surgical tech, there was a weekly schedule of classes. The classes, both indoor and outdoor, were conducted during regular scheduled class time by qualified Army nurses, doctors, and teaching technicians. Classes typically started at 0800 hours, an hour for lunch, resumed at 1300 hours and ended at 1600 hours. As students, soldiers learned how to apply dressings to wounds, how to apply casts to fractures, how to use the Army field kits for combat possibilities, how to assist the doctor in surgery, which surgical instruments were used during surgery, sterilization techniques, how to make hospital beds while patients were in them, how to give shots, how to perform routine physical exams, and a knowledge of anatomy and physiology.
Students used stethoscopes, eye charts, lab equipment for drawing blood, hospital beds, burn equipment, surgical instruments, blood pressure items, fracture equipment, dressings, field pharmaceuticals, field set-ups for combat, combat items for performing frontline surgery and fractures, and items in a combat medic first aid kit.
The men were trained to be assigned to an Army hospital or be assigned to a frontline aid station/aid man. Therefore, the surgical procedures were similar. Selley noted, "I do believe that the combat surgical training was more difficult because of the crude medical equipment we would have available on the frontlines. A knowledge of how to perform basic medical services required a greater knowledge of anatomy and physiology and how to apply flexible care. As an example, it was even a challenge to a doctor who came from an Army hospital to a frontline aid station, since he did not have all of the equivalent items he needed in the hospital. Doctors often stated they used their medical knowledge more in practicality on the frontlines than in the sterile environment of a hospital. The combat doctor really had to know his "stuff" on the frontline. The same analogy applies to the combat medical technician."
During MFSS training, outdoor instruction was centered in tents that were set up to simulate combat aid stations. The trainees were expected to learn about everything that would be done in an aid station. Most of their instruction, however, was indoor in established classrooms. There was also a little training toward the end of the course in nearby Brooke Army Medical Hospital. That training was a matter of observation of the duties of Army medical and surgical personnel, not student participation.
Each Army medical school (MFSS and MDTS) was operated similar to college classes and often were of equal difficulty, especially in x-ray. Intensive examinations were given, usually covering everything the instructors went over, including practical suggestions and advice. Selley said, "Therefore, it was imperative for the student to pay attention and understand all the time. Those inattentive students ran the risks of failing. Some personnel 'washed out' because they could not learn what was demanded of them." The results of the battery of tests given at the end of this training showed that Selley had the highest score in the company.
Harold was the valedictorian at graduation, and because of his testing rank, he was given first choice for a school. He elected x-ray school. He said, "Since I had my choice of medical courses, I chose x-ray because it was known to be the most difficult to complete. As a result, there were fewer x-ray technicians available. I thought that I could always use this x-ray knowledge in civilian life as well. Also, I had a propensity to like physics and the very nature of what x-ray technology was all about."
Medical Department Technician School (MDTS)
After his training in San Antonio, Selley was sent to a medical company (7th Cav Regt Med Co) in Tokyo, Japan. He arrived in June of 1949. In Japan, Harold was assigned a room for his 12 weeks of training in Osaka. Immediately after entering the medical company, he went with the company and regiment to maneuver training at a camp on the base of Mt. Fuji for two months. There, he participated in actual field experiences of simulated aid man/aid station duties. He was actually assigned to an infantry company for a while as their aid man, taking care of their medical needs. He said it was great training, especially given the fact that he had the opportunity to be with the medical company for one year before the Korean War broke out. During that year, he lived in a barracks and field-trained daily for combat duty. Also during that time period, he went to MDTS in Osaka for four months of x-ray schooling. Upon completion of this school, he returned to Tokyo to be again with the medical company.
In the x-ray school, Selley said he had exceptional training using x-ray machines, x-ray procedures, and the administration of an x-ray department. The instructors were already capable x-ray technicians. There were only ten recruits in x-ray school, and all of them graduated. Most of the training occurred in classrooms where they learned a great deal about physics, anatomy, physiology, electronics, use of x-ray machines and technology, positioning, developing techniques, etc. There was no outdoor instruction. However, the trainees did go to the 49th General Army Hospital next door for training in the x-ray department.
Their training included using an x-ray machine, skeletons, dark room, charts, books, and all auxiliary items for positions, developing, etc.. The students were in class at 0800. They had an hour for lunch, then back into the classroom for the afternoon. They were through with instruction at 1600 hours. It was peacetime while Harold Selley was at MDTS in Osaka from September to December 1949. Although no war was in the process, he said he took his training seriously. "We knew in our training that war was always imminent. After all, World War II was not that far back in our memories. So, we did take our training seriously. I certainly did. I really felt that I would someday be called upon to use this training."
War Breaks Out
During his time in Japan, Harold had the opportunity to see the aftermath of World War II. "It was exciting to see the Japanese reaching out into western traditions, such as western clothes, food, conveniences in the home, etc. The Japanese were very excited, but cautious, to meet Americans. World War II was not an issue at that time." He noted that Osaka was a very beautiful and cultural city, so he and his buddies investigated everything they could. Included were the Osaka Castle, Takarasaka Opera, night clubs, etc.
After returning to the medical company, he became clerk to the Executive Officer. Selley's duties included developing the field training schedules for the rest of the company personnel. He also assisted this officer in his other duties, such as indoctrinating all infantry soldiers entering the regiment through the use of sick call, the role of the medic, etc.
The company had no idea there was a conflict brewing in Korea. "It was only a few days, maybe a week, that we heard that all of us were going to this Korea to help straighten out the mess. When we heard that we were going to assist the UN troops in Korea," Selley said, "we thought in terms of returning to our Tokyo assignment in a couple weeks." Company personnel placed everything they owned in their foot- lockers, rolled up their mattresses, and simply left as if they were going to return to the same barracks and installation. "None of us thought in terms of staying away very long. We really did not think of actually being engaged in a WAR. We knew it was simply a conflict. We thought of ourselves as being policemen at this time."
There was no time to contact relatives at home. The company left in a hurry and was very busy in those last few days in Tokyo. "Again, we did not think of ourselves as heading off to a WAR," noted Selley. "It was more like preparing to go off to a maneuver area for a few weeks. It was rather routine." As company clerk, Selley called in each one of the medical company members and prepared the insurance papers. This was a standard $10,000 insurance that was optional at that time. "Many had not done this before, so I assisted in each guy filling out the form." All leaves were cancelled, so no one could say goodbye to any Japanese friends. "However, no one cared," remarked Selley. "Because we thought we would be back before too long!!" The regiment left Japan in two separate Army transport ships. Selley was aboard the USS Shanks. The other ship was the USS Ainsworth. The ships carried medics, infantrymen from the 7th Cavalry Regiment, plus officers and service personnel such as jeep drivers, cooks, etc.
Arriving in Korea
The 7th Cavalry troops arrived on July 18, 1950, in a beach landing at Pohong-dong, South Korea. "We met no resistance when we landed," said Selley, "but later in the day, as we marched to a train track, we could see evidence that people had been killed. There were a lot of bullet holes in the South Korean train we commandeered. We knew then that we were in a war!"
Some of the medics had already been assigned as aid men with infantry companies on the ship. However, most of the medics in the Medical Company simply marched together from the beach to the train to the front lines. At that time, the officers in the Medical Company started making assignments to the battalion aid stations and collecting stations. In other words, according to Selley, organization took place only after the officers perceived what was going on. "We still thought of ourselves as part of a police action, not war. But, when we found ourselves in a war zone, we realized assignment of our duties was essential," said Selley. Thrust into a war that they were all unaware of prior to their arrival in South Korea, there was a lot of disorganization the first few weeks, according to Selley.
And it was not just the enlisted men who were "unaware." The officers had little forewarning that they would have to organize for a frontline war. The combat prepared officers, many seasoned World War II veterans, knew that the war was political rather than military. "It was very frustrating to the military tacticians," explained Selley. "I really feel that these combat prepared military personnel were able to quickly organize everything and assert themselves as leaders in this very questionable police action."
Overview – Harold Selley in Korea
When Harold Selley first arrived in Korea, he was part of an aid station, later to be called Collecting Station. At first, it was the main station for treating casualties. It was a few weeks before aid stations were completely in operation in the battalions.
Selley remained in the Medical Company of the 7th Cavalry Regiment from the time he arrived in Korea in July of 1950 until he was rotated out of Korea just a little over 11 months later. During his months in Korea, he was a medic with the Collecting Station.
As was the case several times, the Collecting Station formed a Forward Collecting Station when the three battalion aid stations were too busy with casualties or were over-run. Harold was always a team member of these Forward Collecting Stations. In addition, sometimes a team of medics went to a battalion aid station for a short time, permitting the regular medics there to go to the rear for a few days to get some rest.
Never an aid man for an infantry company, Selley's responsibilities instead focused on treating casualties in a station. A station was usually set up in a blackened-out school building, tent, or some other structure. While the wounded were being treated here, illumination was provided by a Coleman lantern during the night. Very little time during those months was one of the three battalions not in battle. The medics were always part of attending to the casualties.
Selley noted, "Several times, my collecting station was surrounded by the enemy and we were unable to get our wounded to the rear. Most of the time, we medics provided our own perimeter security for the station. That meant we took turns in staying in foxholes guarding our station. Usually we were far enough to the rear of the actual small arms fire that we could operate the station without the enemy invading the area. Since we received wounded from the entire regiment, often receiving them from the battalion aid stations, we saw practically everyone who was wounded in the entire regiment." Selley was the main person who saw that the proper tag was given to each casualty. The tag was for identification, brief explanation of the injuries, and a record for the regiment. Such records were essential for future medals, disability pensions, statistics, and Army files.
Emphasis was on teamwork. "All of us medics in the station were part of a team," Selley explained. "We knew what to do when a wounded man was sent to us. My previous training through the schools I attended, as well as the time spent in the Medical Company in Japan prior to the war, really helped me to be an essential member of the team. Often I performed emergency treatment and procedures that the assigned medical doctor in our station could not do. He was too busy to do it all. We had to pitch in and do everything we could. Often the doctor went from one casualty to another giving advice to the medic as to what should be done. Then, he relied on the medic.
The Medic
The doctor knew the medic's capabilities. "This is not meant to be arrogant in nature," Selley said matter-of-factly. "It simply means that we medics treated so many casualties (hundreds) that we became rather proficient. We performed emergency amputations, treated spinal injuries, worked on pneumothoraxes, did emergency repairs on fractured bones, stopped bleeding, removed shrapnel, and attended to shock (most were in shock!). Many died before we could get them evacuated to the rear. Dead and wounded were all around us daily. Often we went without sleep during a heavy fighting. I went without sleep for four days once, working continuously on wounded." Selley realized, of course, that the infantrymen in the frontline battles also went for long periods of time without sleep—days and days! But he said, "When I left Korea, I remember feeling that I had seen it all. What could possibly be left medically in the realm of casualties!"
Field Equipment
Medics in Korea had a wide range of field equipment to help take care of those casualties. When an aid station was surrounded by the enemy, and patients could not be evacuated, the equipment which came in a trunk for transportation by jeep or truck was a crucial factor in the saving of lives. There were field pharmaceuticals or basic drug items, such as aspirin, APC with codeine, morphine, burn ointment, sulfur medication, penicillin, and plasma. In addition, field set-ups contained tape, gauze, scissors, hemostats, scalpels, various dressing, pressure packs for wounds, stethoscopes, depressors, tourniquets. Shoulder slings, a fracture kit, iodine, hydrogen peroxide, to mention a few of the normal items.
When the combat medic brought his wounded to the aid station, he was re-supplied of these kit items in the aid station. Then the aid station was restocked by the supply people of the regiment. Often this was a stumbling block to the operation of the medics, noted Selley, since there was always a time delay in getting the supplies needed. "The frontline medics to the infantry companies took priority since the first medical attention by the aid man was utmost in priority," said Selley. "Sterilization techniques were minimal, since there were no areas or time where basic life saving procedures could be done similar to the conditions in a hospital. The aid man on the frontline had to improvise and use his best judgment on how to stop bleeding, prevent shock, how to immobilize fractures, etc. Therefore this medic became a practicing doctor in reality. My hat goes off to all aid men of the Korean War! Each truly is credited with ingenuity and medical creativeness in saving all of the lives on the frontlines that were saved."
Surgical items were few in number in aid station field kits. Selley said, "A can of ether in the kit would be used for anesthesia, and the basic surgical instruments, such as hemostats, scalpels, clamps, etc. were the only ones by which emergency surgery could be administered. Surgery was only done on patients when they could not be evacuated to the rear. Many times, the aid station was surrounded by the enemy, and the patients could not be evacuated. So, in order to save lives, some surgery was done, such as amputation, and in very non-sterile environments. Saving lives was the utmost goal for such a decision to do any surgical procedure."
Thousands of lives were saved by the improvisation skills of the aid men, medics, and doctors who treated the wounded in Korea. Rather than using sophisticated equipment and services available in hospitals, medical personnel used the only crude medical items available to them in the Army medical kits. Selley remembered, "I couldn't use blood transfusion, perform sterile surgical procedures, use x-rays, rely on laboratory analyses, keep the patient for observation and follow-up, or have the referral resources to identify physiological problems resulting from wounds."
Collection/Battalion Aid Stations
A collecting station was about 500 feet from the frontlines. It moved into a region that battalion aid stations could not service. Frontlines were spread out and medically unattended at times during battle. Different than the collecting station, a forward collecting station was almost on the frontlines. The sounds of small arms fires, mortar shell, etc. could be heard from it. In a forward collecting station, about eight men worked as one to treat the wounded. Selley said, "We were trained to perform whatever treatment was essential. We had a doctor with us in the forward collecting station. We took turns guarding the station, since infantrymen were engaged in battle. We truly worked as a team. I look upon the eight of us as a well-oiled medical team, ready to handle all casualties possible."
The collecting station was very mobile. It might be a tent that could be set up and torn down quickly. Sometimes medics set up for casualties in a small building illuminated by a lantern. Sometimes during the day, the team set up in the open because the move from one location to the next was rapid—sometimes several times during a 24-hour period. According to Selley, the three battalion aid stations were always in front of the collecting station. "We were usually a couple hundred feet to the rear of the battalion aid stations."
The forward collecting station, when formed, was almost in line with the battalion aid stations. The forward collecting station simply served as another "battalion aid station" because of the need of more frontline medical attention that the battalion aid stations could not service. This was due to heavy fighting, heavy casualties, and a wide frontline of action. Most of the wounded came to the collecting station via litter jeep, regular jeeps, or were carried by litter bearers. The forward collecting station received wounded by human litter bearers, wounded being carried to the medics, or traveling by foot when possible.
Selley noted that every station had its share of walking wounded, but many of the casualties should not have walked. Other transportation means were often just not available to them. "How many of the walking wounded survived is sheer determination by the wounded," said Selley. "The medics didn't minimize the extent of their injuries because some of them were seriously wounded."
From the collecting station, there were two main means of transporting the wounded to the rear: litter jeep and ambulances. The Army ambulances shuttled back and forth between the collection and the rear Clearing Station, always further to the rear. As for the dead, their bodies were evacuated to the rear by personnel from Graves Registration. The dead were left outside the collecting stations, and Graves Registration combed the areas, tagging the dead, and removing the bodies by truck to the rear collecting places.
In Harm's Way
It is not always the fighting man in harm's way during battle. The medical personnel treating the frontline wounded were also alert to the perils of combat. Harold Selley remembered, "We were always in danger of being attacked by the enemy, overrun by the enemy, being shelled by artillery, shelled by mortar, and grenades thrown into the station. The stations in general can claim all of these attacks happened in Korea. Some aid stations were completely wiped out, all medics killed in one attack. We were in constant danger. Many of my medic friends were killed while treating the wounded. The frontline medic often was under attack. The medical company lost many company aid men, either seriously wounded or killed in action. My medical company lost several aid stations, including the doctors and medical personnel. The medics assigned to the aid stations in the battalions knew their life expectancy was short. They were very, very busy when the battalion was in combat. Many good men lost their lives while treating the wounded unselfishly. Memory of these men should always be heralded as valor and total allegiance to the fighting men, Army, and United States." In the first weeks and months of the war, Selley recalled that heavy casualties and death were so common that they felt they would be next. "Hope was sapped from our very thoughts during this time."
For Selley, the memories of being under artillery fire, strafed by planes several times, and close to small arms fire, will always be remembered. But for him, the most memorable thoughts of Korea are the treatment of the wounded. "I saw about every possible injury that could happen," he said. "When I helped perform an amputation out of necessity, I really grew up medically. I got to the point that no injury was too tough to handle, that is, too tough to examine or treat. But, when the wounded died in my hands, that is when I realized I was so inadequate in helping someone. I was drenched in blood most of the time. I tried with all of my being to help people live, and when they died, I felt so helpless. I didn't have time to feel sad or weep over them. That came later, much later, after I returned from Korea. And, still to this day."
Pusan Perimeter
When the Medical Company of the 7th Cavalry Regiment arrived in the country, Korea was new to them and the medics were anxious to explore a new country. "We were not thinking about doing anything in the medical area, because it truly had not soaked in that we would be involved in a war," recalled Selley. The weather was hot, but not unbearable. It was the dusty roads that he remembers were the most troublesome. "We marched in a lot of dirt, and dust got all over us," he said.
Every medic carried a weapon, usually a carbine. The carbines were lighter and smaller than the M-1 rifles. Some of the non-coms also carried a holstered 45 pistol. Selley carried a shoulder-holstered 45 pistol and a carbine. Often the medics had to defend themselves while treating the wounded. So, while treating the wounded, the carbines were kept in close proximity. Medics often used their weapons.
The first enemy that Selley and his company encountered were dead North Koreans. They were men that troops from the 7th Regiment had killed, and it was about a week after they first landed in Pohong-dong, South Korea. At this time, Selley said that he began to be "hardened" to dead bodies. "I really did not have the time physically or emotionally to meditate on this experience. I knew there would be more dead—and there were many more….many more!"
Two weeks into the war, one of Selley's closest friends was killed in Korea. "I saw him one morning. We had chatted. Then, he went to a company in the afternoon as their aid man. He was killed. Later in the afternoon he was brought to us at the station. I didn't know it was him until I reached into his brains to retrieve his dog tags for identification. When I saw his name on the tags, it brought the war closer to home. I did not have time to grieve or even think much about it at that time. Other casualties needed my attention. In fact, I blocked out his name and everything I knew about him until a few years ago. I saw his name on a KIA roster. It was then I was able to cry and remember all about him. Tears still come to my eyes."
Harold Selley saw his first living North Koreans when they were wounded and were brought to the medics. "I feared them," said Selley, "and treated them cautiously because I did not trust them. One time, I rolled over a wounded North Korean and he had a grenade in his hand, ready to let go. I smiled at him and tried to gesture that I was going to help him. He didn't want to die from the grenade either. Most of the wounded enemy were afraid we were going to hurt them. Possibly they thought we were going to treat them like they would treat us if captured."
It was only about three days after the initial landing that Selley saw the first dead Americans—three of the company's own infantry officers. "I recall standing over them and wondering, 'what is going on'? I shook for a long time and realized that this was truly war. People were being killed, and this was the real thing! Death really took on a new meaning in Korea. The reality that I could be the next dead person really hit home. I emotionally matured more than any time in my life. I realized how sheltered and protected I had been prior to this time. All of us knew that we would have to fight to stay alive. That exchange of common views drew us all closer together. We were primed to work together. Teamwork, we knew, was essential."
In the Pusan Perimeter (which was the Taegu Perimeter at the time), there was a constant stream of casualties. The medical company was moved to several locations in and around the town of Taegu while one continuous battle was waged—always killing and fighting going on. "There was little rest for those three months before we were able to break through and head north to Osan-ni," said Selley. He recalls vividly the Naktong River battle. At the time, he was in a forward collecting station. "We saw wounded like never before!", remembered Selley. "I really could not understand how any of us could survive. During these battles in and around Taegu, many of our medics were killed in action or wounded. We lost a great deal of medics. There was so much fighting going on all around us and so many casualties, that it is difficult to believe that we were survivors during this time when others were being killed and/or wounded."
Before the medical company received any replacements from the States in August 1950, the Medical Company went from a couple hundred down to 36. "Medics were in demand," Selley said. "We borrowed South Korean soldiers to help us guard the medical stations and help out as litter bearers and other non-treatment tasks. It was almost more than we could handle. Losing some of our medical doctors was also a very depressing event. We really had to roll up our sleeves and be substitute doctors during this first part of the war. At this early time, I couldn't understand why medical personnel from other parts of the world were not rushed to our aid, and still do not understand. It took too long."
Selley and the other medics turned to the regimental surgeon—the head doctor in charge of all medics in the regiment—for encouragement and medical advice. That surgeon was Major Vernon Gee. "Although he outranked all of us medics," said Selley of Gee, "he was one of us. He considered himself as merely a part of the medical team. We, in turn, were willing to do anything for him." Before Selley rotated out of Korea, Dr. David Lukens took charge. The other doctors assigned to the 7th Cavalry medical company were also heroes to the medical personnel who served under them. "I cannot think of one of them who was disliked," reflected Selley. "What an honor to have worked with men of this caliber. They truly gave of themselves unselfishly."
All of the medical personnel gave of themselves unselfishly. There was no rest area in the Pusan/Taegu perimeter when Selley was there. No unit was brought to the rear, because they were all needed on the front. There were no replacements for anyone in the regiment and the numbers of the soldiers in the line companies were decreasing rapidly. "For the first month," recalled Selley, "it seemed hopeless that we would ever get help and get out of there. We were resigned to think that this is the way it is going to be. Without a doubt, the Americans were outnumbered by the North Koreans many-fold. It was really depressing to know that our Army personnel in other theaters of operation were not called upon during the first part of the war."
Not only were replacements not available, neither were helicopters for evacuating the wounded. In the 11-12 months that Selley served in Korea, he saw the use of helicopters for evacuation about four or five times. "Today, I still harbor resentment for the lack of helicopter support for the evacuation of the wounded," Selley admits. "Why didn't we have more? Why were they used in the rear units? Were they afraid to come up front to help us out?"
Selley said the men of his company felt like they were left out to dry. "Why couldn't we get immediate help (a question I still ask)? Because we experienced massive buildups by the enemy, we really had come to the mindset that it was hopeless. We asked, what is going on here? Just how long can we hold out? Why aren't we getting replacements, equipment, and other supplies from the rear? I still ask those questions." Selley still believes that America had the manpower and equipment to fight and win the Korean War. "I believe it was not a matter of preparedness, but a matter of the War Department to decisively act to supply what it had for the war. I believe that there was hesitancy to do so because the War Department really had not come to terms that there was a WAR going on in Korea. I really felt President Truman balked at making the Korean Conflict a war. He didn't even ask Congress for approval. Politics came into play and we in Korea were pawns of an uncertain game plan. MacArthur knew we had to employ full war tactics. But President Truman did not agree with that view. Back in Korea, we kept wondering what they were going to do. In the meantime, lives were being lost and casualties were mounting higher and higher. The blame has yet to be placed for this ineptness."
Naktong Battle
One of the fiercest battles of the Korean War occurred along the Naktong River in southern Korea. It was a battle that lasted for several days, and in it the positions of the infantry shifted many times. There were times when the Collecting/Forward Collecting Station was in the middle of the fighting on all sides. The wounded could not be evacuated, so more on site medical aid than normal was performed. "It was at this time we performed emergency amputations and minor surgical procedures. Many died, such as the gangrene cases, because we could not evacuate them to the rear. We were bombarded with wounded. Our concerns about protection from gunfire were minimal since our attention was on casualties."
The bridge across the Naktong had been destroyed before the 7th Cavalry Regiment crossed the river. Part of the bridge base was a concrete slab at the bottom, probably remnants of the bombed bridge when it fell. Water of the river flowed over this base. Because it was relatively shallow, the infantry marched across at this point. Also, vehicles could cross the river at this site since there was less depth of water for crossing. Several of the infantrymen were drowned in the Naktong River as they were wounded in trying to cross the river. "We felt so helpless in trying to come to their aid," recalled Selley.
On to Osan-ni
After the Naktong River battle, Selley's medical company moved north to Osan-ni. There, they met elements from Inchon. Then they moved on to Seoul. Seoul had been bombed extensively and looked like a battle area of devastation. The company set up an aid station in a bombed-out building, and treated wounded from enemy snipers in the city. It was a time of cleaning out the city of isolated enemy. Treatment of casualties continued throughout the clean-up.
From Seoul, the medical company continued northward to the areas where the North Korean soldiers were located. At that time, that meant the border between South and North Korea, the 38th parallel. "We started fighting and treating casualties on this border in several locations, in villages and towns I would not be able to spell, much less be able to identify. One was Uijongbu. My regiment flattened the town and killed most of the enemy in that town. It was a horrible battle and many casualties on both sides occurred. We treated American and North Korean casualties at this time."
The 7th Cavalry broke through enemy lines and went directly to Pyongyang, the capital of North Korea. From there, they went west to Chinampo on the west coast. After that, they traveled to Usan-ni and Sinchang-ni. They came within 15 miles of the Yalu River (the boundary of Manchuria), battling with the Chinese in North Korean towns.
Sinchang-ni, North Korea
The most horrible battle that Harold Selley witnessed in Korea occurred at Sinchang-ni beginning on 29 November 1950. It lasted four days. South Korean soldiers on the right and left flanks in the battle with the Chinese simply retreated during the night and did not inform their American allies. The Chinese attacked the surprised Americans from all sides at a ratio of 10 to 1. "We fought the hardest that I can recall," said Selley. "The casualties were the heaviest of all battles. I worked constantly day and night trying to save lives. The three battalion aid stations had been overcome by the enemy. Most of the medics were killed or captured. My station was the only one in operation for the entire regiment. We had no perimeter protection. We simply treated all we could." When the battle was over, Selley described the battle ground as a 'horrible, depressing scene.' When the casualties were finally evacuated by litter jeep and ambulances, the fields were cluttered with dead—lots of dead—both Chinese and Americans. "It was a scene out of 'Gone with the Wind' in Atlanta," Selley said.
Selley recalled that one doctor stayed outside in the dark and tried to render medical service to all of those who couldn't come inside the blackened-out, one room building set up as an aid station. The temperatures were subzero, so the outside casualties were subject to death from the extreme cold temperature. Many froze to death. "There were eight of us who were treating the most severely injured inside the station," said Selley. "We had two doctors assisting. By the time the injured got to the eight medics and doctors, they were about dead. As a result, most of the injured I treated died before I could complete any first aid procedures. Four days later, I was able to take a break. I recall going outside with one of the doctors. We saw rows and rows of the dead brought to our station, including those who had died at our station. It was a very, very sobering scene. We medics all felt so helpless. When we found out about the South Koreans retreating and not telling us, we were angry."
"Eventually we found out about which medics in the regiment were injured and killed. To us, that was even more emotional. These medics were our personal friends." Selley feels that the worst travesty of the war during those first months of fighting was the unreliability of South Korean fighting units. "These South Korean soldiers were lazy, ill-trained, and had an outlook of neutrality. We often thought of them as not caring about their own country. At times, we wondered why we were there to help them. Most of our guys were reliable and worked together as a well-oiled machine for fighting. I felt safe around our own soldiers, knowing that they could be counted on."
Selley said the Battle of Sinchang-ni left him numb. "I felt absolutely stunned, exhausted, and hardened to sorrow. I could not feel grief for the loss of lives at that time. I knew we had done our best. I felt emotionally, mentally, and physically drained. It is vivid in my memory because of all the casualties and death around me. At that time, it just kept going on and on with no let up. There was practically no assistance coming from the rear; although, eventually there was. Also, I believe that all of us did not expect to come out of it alive. I felt some guilt that I had survived and many of my friends had not."
Medics Making Do
Under combat conditions, critically-needed supplies often dwindle. Such was the case in the Korean War, when the Medical Company of the 7th Cavalry often fell short of the medical supplies needed. Ordering from the rear was difficult because no one could predict how much of any one supply would be used in a battle. Even if it were possible to predict quantity, some supplies were not available in the rear to send to the front lines. For instance, penicillin—the very pharmaceutical needed to fight infection--was often not available. Morphine was always in short supply. There were times when the battalion aid stations and collecting stations could not get enough plasma. "Of course," said Selley, "we never could get whole blood, the truly life-saving item needed! We heard the rear installations had the whole blood, such as the MASH units. However, we thought, if a casualty could survive to the point he would arrive in a MASH unit, he probably would have good chances to making it. We always felt politics entered the picture of supplies—our thoughts only."
There were no surgical units on the front, but in the Collecting Station, all kinds of injuries were treated. The most prevalent was gunshot wounds to different parts of the body. Often, there was tremendous loss of blood from the wounded. That meant dealing with shock, so this had to be addressed as well, since many soldiers died of shock. "When we performed surgical procedures," explained Selley, "it was because the part of the body involved was already open for the procedure, such as the need to have closure of an abdomen or chest exposure. When amputation was performed, it was because the limb or part of the body was already partially amputated through combat injury. In every case, we tried to render aid sufficient for travel to the rear where more specific aid, surgery, and repair could be addressed. When we were surrounded by the enemy and could not evacuate the wounded to the rear, we simply rolled up our sleeves and treated everyone as if we were in a rear clinic."
It was amazing what the medical team could do when it lacked a chemical, splint, bandage, etc. They had to be creative. "The doctors with us were constantly challenged to come up with alternate procedures," remembered Selley. "We relied upon them for their expertise. We relied on them for diagnoses. However, we actually became proficient at diagnosing injuries and other problems, such as pneumonia, malaria, and encephalitis. When a doctor was not available, I found myself making several such decisions. We had to! If we made a mistake in our assessment, we never heard about it from rear medics. Our own doctors showed us support and approval. Truly all of us at the station worked as a team. No one guy took it upon himself to stand out as being better in treatment than another. I really feel strongly about that cooperative and trusting relationship we experienced. That aspect of the war was absolutely wonderful!! All of us were vitally concerned about the wounded. This was not a mechanical exercise we were performing. We understood the gravity of each casualty. We did not want any soldier to die."
Because he experienced life as a combat medic, Selley knows what improvements could have made a difference to the wounded. He feels there should have been made available more penicillin, other antibiotic compounds (sulfur tablets, etc), whole blood in refrigerated containers, non-restricted use of medical helicopters, more litter jeeps, more doctors assigned to the front aid stations, and more personnel replacements. The diseases witnessed by the medics in Korea were unfamiliar to them—diseases such as typhus, malaria, Japanese B encephalitis, cholera, amoebic organisms, etc. There were fatal cases of poisonous venom because medical personnel were not familiar with the poisonous snakes in Korea. The doctors said they were inexperienced in trauma conditions that they had to work with on the Korean War front. Selley said, "Even though we came to terms with those limitations, understanding that some things could not be done on the frontlines, we were still frustrated with the shortcomings that resulted."
Going Home
A few days before it was time for him to be rotated home, Selley was notified by the headquarters of the regiment. The night before he was to be rotated back to the States, he was supposed to dig a foxhole with a friend since they had just moved into a new position. Selley elected not to dig that foxhole, knowing he was to leave the next day. He decided, instead, to sleep on the ground. However, late in the evening an enemy plane started to strafe nearby. Selley and his friend dug that foxhole anyway. He thought that he wasn't going to make it home after all. But the last of June 1951, Harold Selley boarded a ship for Sasebo, Japan. From Sasebo, he was transported back to the States aboard the Marine Lynx.
Selley recalled that everyone was happy to be returning to the USA, but they were also unusually quiet, evidently thinking about leaving the war and returning home. "I had a definite feeling of guilt," he recalled. "I felt guilty in having survived the war, and many of my friends were dead and couldn't return home." When the ship landed, there was a military band playing, and a few beauty queens were waiting to greet the men as they walked down the gangplank. "I stooped down and kissed the ground because I was back in the USA," said Selley. "For over 11 months during the war, I did not think I would ever return to the States." The returning veterans were transported by open trucks down the streets of Seattle in a ticker tape parade. The streets were lined with people welcoming them home with their cheers.
Keeping the Memory Alive – Final Reflections on Korea
On December 21, 1951, Harold Selley was discharged from the U.S. Army. He resumed civilian life by attending college, receiving a Bachelor of Science degree, then a master's degree, plus additional graduate hours. In college, he noticed that the younger students did not share his thoughts on what it means to be an American, plus many personal values. "I felt they were really naïve and narrow in scope of thought," Selley said. "I understood that they had not gone through a war, but also knew that they were conditioned to be isolated and insolated from unpleasantries of life. In fact, they really did not want to hear about the Korean War. It was unpleasant to them."
Harold Selley married Marilyn Troxel from Farmington, Illinois on June 1, 1958, and they became parents of five children. Harold also became a Christian after the war. When he obtained his college degree, Selley then entered the teaching profession. Until he retired from the classroom in 1999, he taught 43 years on the high school and college levels, all in science, mainly chemistry.
Reflecting on his Korean War experience, he says that the hardest thing about being in Korea was actually more than one thing. It was the cloud of never feeling that the war would or could end. It included the many wounded and killed in action. It was knowing that he probably would be a casualty sooner or later. It was the realization that he could be the next Killed in Action. "I could hardly believe I was on the ship from Korea to Japan and then to the USA," Selley recalled. "I couldn't believe that I had survived! I still thank God today for seeing me through the Korean War and giving me an opportunity to serve HIM."
Reflecting on whether or not the United States should have entered the war in the first place, Selley felt that our goals (such as coming to the aid of South Korea and fighting aggression) were okay in the beginning of the war. He is not a fan of President Truman, however, feeling that Truman's decision to back off and not stop the Chinese was a devastating blow to the military. "If he had listened to MacArthur and permitted him to 'win' the war with the Chinese, the US probably would not have engaged in a lot of political battles that occurred later. So many battles and occupation involvements since the Korean War took on different goals. I think we should never enter an engagement unless we use all the tactics and power to WIN," said Selley.
They Have Not Forgotten!
During the last four years, the medics who served in the Korean War, in the 7th Cavalry Medical Company, have had a reunion in Dothan, AL. It started with four guys, and now there is a roster of 65 guys. Only about 18-20 are able to come each year. "We call each other, and write to each other," said Selley. "The bond is strong regardless of the many directions our lives have taken. I have been able to reach a lot of these surviving friends through the Internet. It has been an exceptional joy to be able to call each one for the first time and hear their reaction to years of no contact. One guy a few years ago, had to hang up as soon as he got my number in the morning. Then at night, after I wondered about him all day, he called me to let me know that he had had no contact with any medic since the Korean War. He broke down in the morning and was unable to continue the conversation. It was in the evening that he was able to stop crying and carry on a conversation. His emotional response has been repeated by most of the guys on the medical roster. Our friendships go beyond the 'normal' friendships. They fall into a category of life-bonding relationships, all stemming from a horrible war."
"One of the men I helped treat was an infantryman I met a few years ago in Florida. He and his wife became good friends of my wife and me. Because of his spinal injuries, he was left a paraplegic for the rest of his life. I attended his funeral one month ago [April 2001]. General Sherman made a statement during the Civil War. He said, War is hell." I look back upon my days in the Korean War with that same thought. Too many men were either killed or wounded. I am grateful that I could be a part of the medical team. My loyalty and allegiance to the Army and to the United States remain un-shattered today. I must help keep alive the memory of those who sacrificed during the Korean War.
The war is still not over for the men who survived Korea and still have nightmares, physical infirmities, and other scars from that time served in Korea over 50 years ago. Our nation seems to want to place the war in the past, but it really cannot do that, regardless how much it wants to do that. The memories live on and are very painful. The nation should always keep alive those memories as a tribute to those who gave their lives and/or health for our United States. I want everyone to understand that thousands of military personnel fought one of the most horrible wars in the history of the United States. The conditions of engagement, the high loss of casualties, and those killed in action speak of a war that exceeds many other battles in our history. Let us not make this a forgotten war!"