Faber, Cordelia Hanner
Mrs. Cordelia Hanner Faber, 82 of Greensboro, North Carolina, passed away on Tuesday, January 24, 2012 at Moses Cone Hospital. Funeral Services will be held at 2 p.m. on Saturday in the Chapel of the First Baptist Church of Greensboro. Interment will follow at the Level Cross United Methodist Church Cemetery.

Mrs. Faber was born on October 9th,1929 in Toledo, Ohio to the late Julius C. and Bernice Lam Hanner. She was a longtime member of the First Baptist Church and a Graduate of Greensboro College. Cordelia was a school teacher for many years and was owner of "The Book Trader" book store in downtown Greensboro. She was a US Navy Nurse during the Korean War and was a former member of the local W.A.V.E Chapter. She was a devoted Mother and Grandmother and will be missed by all who knew her.

She is survived by her children, Lisa & her husband, Dr. William Brand of Richmond, VA, Charles Thomas McLees JR and wife Terri of Liberty, Michael B. McLees of Greensboro, Dr. Wendy McLees Camp and her husband Jim Camp of Greensboro, step children, Susan Faber Barrett and husband Andy of Pfafftown, and Scott G. Faber and wife Beth of Greensboro. Sisters, Lucille Hill of Asheboro, Carolyn Smith of Garner, Linda Hylton of Oak Island, and brother, Rosco Hanner of Gastonia, 19 grandchildren, six great grandchildren. She is preceded in death by her husband John Albert Faber.

The family will receive friends from 6 p.m. to 8 p.m. Friday at Forbis & Dick North Elm Street Funeral Home. Flowers are welcomed but memorials may be made to: the SPCA of the Triad, PO Box 4461 Greensboro, NC 27404 or the First Baptist Church of Greensboro, PO Box 5443, Greensboro, NC 27435.
Falco, Louis J.
Louis L. Falco, 75, of Latham, formerly of Clifton Park, died on Saturday, December 1, 2007 at the Albany Medical Center Hospital. Lou was born in the Bronx, New York, on September 23, 1932 and was the son of the late Louis and Linda Battista Falco.

He served in the U.S. Army during the Korean War and was the recipient of the Silver Star, the Bronze Star and the Purple Heart. He was a member of the American Legion Post 927 in Green Island, the McNulty-McCutchen Post VFW and the Cohoes-Waterford Elks. He was a communicant of St. Ambrose Church in Latham and St. Mary's Church in Halfmoon.

Lou retired in 1995 from Honeywell, formerly the Bendix Corporation in Green Island, after 33 years. He served as vice president of Local 1508 for two years, committeeman for two years and then president for 23 years.

He is the beloved husband of Rose Maldonado Falco; devoted father of Laura (John) Farron of Latham; loving grandfather of Keith (Sarah Zerrenner) Farron of Latham; and brother in law of Robert Badillo of Germany. Lou loved life and will be missed dearly by his family and friends. There will be no calling hours. Funeral services will be private. The family has requested that in lieu of flowers, contributions be made in Lou's memory to the charity of one's choice.
Falcon, Rudolph "Bud"
Rudolph "Bud" Falcon of Goucester City, New Jersey (formerly of Bellmawr and Camden) died on September 7, 2012 at the age 75. He was born on April 17, 1937.

He was the beloved companion of Jo Ann Zanetich, loving father of Kevin, Daren (Vonda), Sherri and Scott Falcon, cherished grandfather of five grandchildren, and dear brother of Charles and Ralph Falcon. He is also survived by his pals from Dunkin Donuts in Brooklawn. He was predeceased by his sisters Marla and Jeanne.

Bud proudly served our country in the U.S. Navy during the Korean War.

Relatives and friends are invited to his viewing on Wednesday morning from 10 a.m. to 12 Noon at St. Mary's R.C. Church, 426 Monmouth Street, Gloucester City. Mass of Christian Burial will be celebrated at 12 noon in the church. In lieu of flowers, memorial donations may be made to Rudolph Falcon Memorial Fund, P.O. Box 358, Gloucester City, New Jersey 08030.
Faris, Bob
Bob Faris died February 12, 2012 in Arizona. A memorial service and reception were held in Scottsdale, Arizona on February 29, 2012. On that date over 100 of his friends gathered to pay tribute to him. His surviving family includes a wide circle of friends who have the same interest in weaponry and armaments as Bob.

Born on March 30, 1930, he grew up on a farm near Perkasie, Pennsylvania. After graduation from Perkiomen Prep School in Pennsburg, Pennsylvania, Bob attended junior college in Trinidad, Colorado beginning in 1949. He majored in gunsmithing.

A member of Pennsylvania State National Guard, he worked as a civilian gunner at Aberdeen Proving Ground in Maryland until joining the Army during the Korean War. His military specialties included tanks and small arms repair. As a member of the armed forces in Korea, his job was small arms repairman. He was first assigned to the 73rd Heavy Tank Battalion HQ maintenance company, but was later reassigned to B Company, 707th Ordnance Battalion, 7th Division, as a small arms repairman.

After serving from December 1952 to spring of 1954, he returned to his civilian job at Aberdeen Proving Grounds and worked his way up to test director. When the Aircraft Armament Testing Mission moved from Aberdeen to Yuma Proving Grounds in Arizona in 1970, he volunteered to relocate. His status with this program advanced to GS12 in the early 1980s. He retired in December 1985.

He was a collector of military firearms and accessories all of his life. In addition, he was an historian and researcher and is listed as a contributor in at least 25 books written by other authors. He loved his work with small arms and was a regular shooter. According to Small Arms Review magazine, his funeral service "was attended by a virtual who's who of the machine gun community in the Southwest, from across the country, and even Europe."
Farley, Thomas John
Thomas John Farley died in his cherished home with his beloved family on March 10, 2006, at the age of 89. He was born January 20, 1917. He loved his family above all else.

A Captain with the US Army, Parachute Infantry, World War II and Korea, he was awarded the Silver Star, Purple Hearts and other distinctions. Clearly understanding the founding principles of the United States, he was a true patriot who served his country selflessly with honor and courage during two wars. He had occasion to serve alongside the Navajo Code Talkers and the All Black 555 Parachute Infantry Battalion. He gave fully of himself, without prejudice of any type. Through his unceasing efforts and tireless energy, many lives were saved during the most dire circumstances. He always fully rose to the occasion during crises.

Following World War II, as Company Commander during the Occupation of Japan, he became a true friend to the Japanese people. As witness to their devastation and starvation, and especially moved by the plight of the children, he directed his efforts to feeding and clothing the populace, and was vital in directing the rebuilding of Mitsubishi. As a result, the Japanese Royal Family, along with the government and private industry, awarded him honors never received, before or since, by any westerner. Severely wounded in Korea, his military career ended.

He then attended and received his masters degree from Marquette University and became a registered dietitian and Director of Milwaukee Public School System's School Lunch Program. There, he continued his path of excellence and directed unceasing effort toward quality nutrition, fundamental for the welfare of thousands of children. He was awarded the IFMA Gold Plate, the highest distinction in the food industry. Recently, he was a contracted writer with the Milwaukee Journal Sentinel. His articles appeared seasonally on the front page of the Crossroads section.

An historian and philosopher by nature, a descendant of American artist Charles Willson Peale and Elizabeth de Peyster, he came from a long line of artists, scientists, philosophers, and explorers. Proud of his Irish heritage and fond of the German language, his wit and wisdom will be missed by many. He led an outstanding and exemplary life.

His parents were Thomas A. and Marie Farley. He was especially beloved by his grandparents, John Kern and Magdelina Wolfe (Kohler).

He is survived by his loving family, wife Jean Edith Farley (Ball), son, Thomas Michael Farley, MD, and daughters, Eileen Claire and Jeanne Marie Farley.

Visitation Tuesday, March 14 at the funeral home from 5pm until 8PM. And visitation Wednesday at St. Mary's Visitation Parish, 1260 Church Street, Elm Grove from 10AM until the time of the Mass of Christian Burial at 11AM, followed by Graveside Services at St. Mary's Cemetery, Elm Grove.

"May the wind be at your back and God hold you in the palm of his hand."
Farnholz, Harold James
Harold James Farnholz, age 59, Warsaw, New York, died on September 18, 1989 at Strong Memorial Hospital, Rochester, following a brief illness. Burial was in St. Michaels Cemetery.

He was born on December 27, 1929, the son of Harold J. and Marian Wickes Farnholz, Sr. He was a 1948 graduate of Warsaw High School and also attended the Rochester Institute of Technology. He was a PFC in the Army stationed in Korea during the Korean War.

He married Gloria Fasano of Retsof, New York. He was a sales representative for BOK Industries in LeRoy. He was a member of St. Michael's Church and the American Legion in Dexter, NY.

He is survived by his wife, Gloria Fasano Farnholz; a son James R. Farnholz of LeRoy and several nieces and nephews.
Farnum, John Lenox
John Lennox Farnum served in World War II and Korea. He was career Army National Guard after Korea. He is the father of 11 children, grandfather of 27, and great grandfather of 16. He died April 2, 1985 of a heart attack. His service was instrumental in two of my brothers joining the Guard, one brother joining the Navy, and the baby of the family (a girl) joining the Marines. He is greatly missed by me and my siblings. To all others who have served or are serving their country and therefore us--your fellow citizens, I just want to say Thank You. - Lisa
Farwell, Charles R.
Mr. Charles R. Farwell, aged 77, of Grand Rapids, a decorated veteran of the Korean War, passed away Saturday April 19, 2008. Surviving are his sisters, Rose (Richard) Fliearman, Alberta Hodges, Carol (John) Keenan; numerous nieces and nephews, special friends, Lisa and Paul Siebert and family, Duane DeRoo, Jennifer and Sylvain Stym-Popper. He was preceded in death by parents, Reuben and Agnes; brother, Martin; and nephew, Christopher Fliearman. The funeral service will be held Tuesday, 10 a.m. at the Arsulowicz Brothers, East Mortuary, 937 Michigan St. NE, where the family will accept visitors one hour before the service. Interment Fort Custer National Cemetery where full military honors will take place. Memorial contributions to Midtown Neighborhood Association will be appreciated. Arsulowicz Brothers, East Mortuary, www.arsulowiczbrothers.com.

Published in the Grand Rapids Press on 4/20/2008.
Feld, Allen A.
Major Allen A. Feld of Laguna Woods, California, was born 20 December 1920 in New York and died 23 April 2009. He served in the 3rd Marine Division, Guam, in 1944 and also in the 1st 90mm AAA Gun Battalion in Korea 1951. He retired in December of 1980 in California.
Fento, Stephen F. Jr.
Stephen F. Fento Jr., 72, of 26 Plum Street, Oil City, Pennsylvania, died at 6:35 a.m. Friday, July 27, 2007, at UPMC Northwest in Seneca. He was surrounded by his family.

Born August 24, 1934, in Oil City, he was a son of Stephen F. Fento Sr. and Harriett Swartzlander Fento. Mr. Fento served in the U.S. Army during the Korean War. On August 30, 1958, he married Sandra Beach. He retired from Oilwell Supply where he was a crane operator. Mr. Fento was an active member of the Free Methodist church of Oil City. He enjoyed playing golf.

He is survived by his wife Sandra; his five children: Steve Fento and wife, Colleen, of Oil City, David Fento and wife, Carolyn of New York, Tim Fento and wife, Danielle, of Oil City, Kaylene Cartney and husband, Patrick, of Titusville, and Terry Fento and wife, Carolyn, of Oklahoma; and 16 grandchildren and seven great-grandchildren. Also surviving are two sisters, Janet M. Haniwalt of Franklin and Wanda McDaniel of Maryland; four sisters-in-law, Linda Miller, Lori Bly and her husband, Fred, all of Oil City, Diane Worley and husband, Bo, and Joan Sanford, all of Louisiana; and several nieces and nephews.

In addition to his parents, he was preceded in death by a sister, Rose Tarr, and three brothers-in-law, Tim Beach, Bob Miller and Daniel Beach.

Funeral services were held at the Free Methodist Church of Oil City with the Rev. T. Christopher Hill officiating. Interment was in Rockland Cemetery. Memorials may be made to the Free Methodist Church of Oil City.
Fenton, Col. Francis Ivan "Ike" Jr.
Colonel Ike Fenton died of natural causes on 11 October 1998. Captain Fenton at the time, he commanded Baker Company, 1st Battalion, 5th Marines, 1st Provisional Marine Brigade. As commander of Baker Company, he was involved in the action along the Pusan Perimeter in the early days of the Korean War. He was well known within the Marine Corps.

Obituary:

F. I. Fenton of Peachtree City, Georgia, died Sunday, October 11, 1998, at the age of 76. Colonel Fenton was a combat veteran of World War II, Korea and Vietnam. His many decorations included three Legions of Merit, three Bronze Stars, both the Army and Navy Commendation medals and several commendation medals for gallantry from the Republic of Vietnam and the South Korean Governments.

Following his military career, he was the Director of National Cash Register's World Wide Parts Center in Dayton, Ohio and Peachtree City, Georgia. For the past 19 years, he has served as one of the Directors for the Georgia State Golf Association and has been very active as an official in the administration and operations of Georgia Golf.

He is survived by his wife, Eloise R. Fenton; daughters, Michalene Nolan, Atlanta, Patricia Schoolfield, Shreveport, Louisiana; sons, Frank Fenton, Scotts Valley, California, Colonel George Fenton, USMC, Fredericksburg, Virignia and Russell Fenton, Buffalo, New York; 12 grandchildren and one great-grandchild.

Family will receive friends at Carl J. Mowell & Son Funeral Home in Peachtree City, Georgia, from 6 to 8 p.m. on October 13, 1998. Funeral Mass will be said at Holy Trinity Catholic Church, Peachtree City on October 14, 1998. Rev. Fr. James Sexton will serve as celebrant. Interment will be at Arlington National Cemetery in Virginia. In lieu of flowers, donations to the 1st Marine Division Scholarship Fund, 14325 Willard Rd., Chantilly, VA 22021-2110.
Fenwick, Elmer A. Jr.
Elmer A. Fenwick Jr., 83, passed away July 15, 2013, at Golden Plains Rehabilitation Center, Hutchinson, Kansas. There will be no public visitation as cremation has taken place. A celebration of life will be held at 2 p.m. Thursday, July 18, 2013, at Corner Stone Baptist Church, 1028 E. 16th Street, Hutchinson, with Larry Wedel and Jerry Fenwick presiding. In lieu of flowers, the family asks that memorial gifts be made to Corner Stone Baptist Church. Burial will be at a later date at Fairlawn Burial Park. Old Mission-Heritage Funeral Home, Hutchinson, is in charge of local arrangements.

Elmer Fenwick was born November 5, 1929, in Rice County, Kansas, a son of Elmer Fenwick Sr. and Laura Fenwick. A veteran of the United States Marine Corps, Mr. Fenwick saw combat duty in Korea, earning three Purple Hearts, a Bronze Star, and a Silver Star for his service.

He spent his adult years working in the oil fields as a driller and pumper. He also was a member of the American Legion Lyle Rishel Chapter, and, Corner Stone Baptist Church. He is survived by two stepsons, Ronnie and Henry Cox; a stepdaughter, Raelene Wedel; a brother, Jerry Fenwick; two sisters, Mary Melton and Ruby Smith; five grandchildren and 11 great-grandchildren. He was preceded in death by his parents and a brother.
Fisher, Myles E.
Myles E. Fisher passed away January 21, 2012, in Battle Creek, Michigan. Born January 5, 1931, in Monroe County, Michigan, he was a son of Harry W. and Irene E. (Collier) Fisher.

A veteran of the Korean War, Myles proudly served his country in the US Army. Myles was listed as MIA, and was a POW, earning a Purple Heart, a Silver Star, and the Combat Infantry Badge.

Myles enjoyed fishing and hunting, but most of all he loved planting trees and farming. He was a self-employed logger and operated a dredging business. For many years he worked at the Battle Creek Veterans Administration where he was a groundskeeper, a job he enjoyed.

On July 15, 1958, he married Patricia "Dee" Corbiere, who preceded him in death of August 10, 1995. Myles is survived by sons: Daniel (Pat) Fisher, Dennis Fisher, and Douglas (Lorrie) Fisher, daughters: Patricia (George) Gomez, Liz Soliz, Debra Fisher, and Kimberlie (Steve) Skidmore, a sister Luretha Cousino, fourteen grandchildren, five great grandchildren, several nieces and nephews. Myles was also preceded in death by his parents and six brothers and two sisters.

His family will receive friends, Wednesday, 2;00 to 4:00 and 6:00 to 8:00 PM, at the Williams-Gores Funeral Home, Delton, where a funeral service will be conducted Thursday, January 26, 2012, 11:00 AM, with Pastor Steve Olmstead, officiating. Burial will full military honors will be in Oak Hill Cemetery, Orangeville. Memorial contributions to the Wounded Warrior Project will be appreciated.
Fitzgerald, Jeremiah P.
Jeremiah P. Fitzgerald, age 85, Ohio, died October 6, 2013. He was the beloved husband of Grace (nee Ballou), loving dad of Linda Fitzgerald, Helen Fitzgerald and Judith Matej (James), dear grandpa of Kristin Helsley (Matthew) and Michael Matej, brother of the late Larry Fitzgerald and Mary Katherine Dumont.

Funeral Mass was held Wednesday, October 9, 2013 at 10 a.m. at St. Mary Church, 250 Kraft Street, Berea, Ohio. In lieu of flowers, donations may be made to the Grace Hospice, 16600 Sprague Road, Suite 35, Middleburg Heights, Ohio 44130.
Flood, George Grattan
Our loving father and husband, George Grattan Flood, passed away peacefully Monday, July 5, after battling cancer for the past two years. George was a devoted family man whose children and grandchildren flocked around him to benefit from his love, advice and humor. Next to his family and his religion, George was dedicated to the United States Marine Corps in which he served for 31 years. He was born in Seattle on April 9, 1927, attended Seattle Prep, then graduated in 1949 from Seattle University where he was a member of the basketball team. He also attended UW Law School 1949/1950.

George and Phyllismary Young began their 61 years of marriage in 1949 at St. Joseph's Catholic Church in Seattle. After enlisting in the Marine Corps in 1945, he completed his tour of active duty aboard the USS Shangri La. He later completed USMC Platoon Leaders Class while attending Seattle U, and was commissioned a 2nd Lieutenant in 1949. He was called to active duty in 1950 and participated in combat operations in Korea as a platoon and company commander in the2nd Battalion, Seventh Marines throughout 1951. George was awarded the Silver Star and Bronze Star Medals for action at Hongchon and at the 38th Parallel. He served in World II, the Korean War and the Vietnam War. He continued to serve in Marine Corps Reserves and after 34 years he retired to the rank of Full Colonel.

George raised a family and worked in the insurance business in the Pacific Northwest and Canada. He enjoyed 27 rewarding years with PEMCO Insurance retiring in 2000. Since retirement he has been an active volunteer with the Bellevue Police Department. George was involved in many community and military organizations. He held leadership positions with American Legion Post #1, the American Legion Foundation, USMC Reserve Officers Association, Marine Corps Council Northwest, Seattle U Alumni Association, the Knights of Columbus, Providence Mount St. Vincent, and church organizations supporting St. Mathew and St. Madeleine Sophie Catholic churches. He was also a fervent supporter of Seattle U basketball, played fast-pitch softball into his 60's, and loved to relax on the shores of Brown's Bay. George is survived by his wife, Phyllismary; his children, Mike (Marty), Maureen Belcher-Pal (Yoram Pal), Kevin (Joan) and Brian (Noreen); 11 grandchildren, and 2 great grandchildren; sisters, Diane Gustaverson, Brigid (Bruce) Laing, Chadene Flood Gong; brother, Tim (Mary) Flood, also many nieces and nephews.

Viewing will be today, Thursday, July 07, at 6:30 p.m. followed by the Recitation of the Rosary at 7:00 p.m. The Funeral Mass will be celebrated Saturday, July 10, at 11:00 a.m., ALL at St. Madeleine Sophie Church, 4400 130th Pl. SE, Bellevue. In lieu of flowers, donations may be made to Providence Mount St. Vincent Foundation, 4831 35th Avenue SW, Seattle, WA 98126-2709, or Somerset Women for Medic One, c/o Bellevue Fire Dept, PO Box 90012, Bellevue, WA 98009-9012. Hoffner Fisher & Harvey.

Published in The Seattle Times from July 7 to July 8, 2010
Folmar, Emory
Emory Folmar, a successful shopping center developer who served as Montgomery mayor from 1977 to 1999, has died, the Montgomery Advertiser and WSFA are reporting tonight. He was 81. He died November 11, 2011.

Folmar ran for governor at the top of the evolving Alabama Republican ticket in 1982 but lost to George Wallace. Many credit Folmar's leadership with building a real two-party system in Alabama.

Folmar continued in public life after losing to the mayor's office to Democrat Bobby Bright, and ran Alabama's Alcoholic Beverage Control Board from 2003 until Gov. Robert Bentley took office in January.

He led the Alabama Republican Party from 1985 to 1989. He was first elected to the Montgomery City Council in 1975, and launched to the mayor's office from the position of council president.

Folmar was a decorated veteran of the Korean War, receiving the Silver Star, Bronze Star and Purple Heart. He served as a company commander. During his tenure as mayor he served in a largely ceremonial role as a special assistant to the secretary of the Army and ran the Alabama campaigns of President George H.W. Bush.

Folmar took a law-and-order stance as mayor, sometimes carrying a pistol, and ordered police to so staunchly oversee music concerts that few played the city in some years. He battled with the ACLU and Democrats of all stripes, including long-time Alabama Democratic Party and Alabama Education Association official Joe Reed (a 24-year member of the Montgomery City Council).

But Folmar's police department also saw controversy, including the 1983 Todd Road incident in which white police detectives entered the home of a black family gathered to mourn a lost relative. The detectives were beaten, other police arrived, and there were claims of police abuse during questioning afterward.

Former Prattville Mayor Jim Byard Jr. told the Montgomery Advertiser tonight that Folmar's death was "the passing of a senior statesman." The newspaper quoted Folmar's son-in-law as saying the city's long-time leader died at home about 7 p.m. Friday night.

He and his wife, Anita, are parents of three children.
Folmar, Jesse Gregory
Maj. Jesse Gregory Folmar, 83, died Friday, July 30, 2004. Folmar joined the U.S. Marine Corps in 1939 at the age of 18 and became involved in Marine aviation just before World War II. During the war, he spent 17 months in the Central Pacific, where he flew several missions with Charles A. Lindbergh, his family said.

Folmar returned from combat during the Korean War and became the only American pilot credited with shooting down a Mikoyan-Gurevich MG-15 jet fighter with a piston-powered aircraft, a Vought F4U-4 Corsair, said his family. It was revealed later that the MIG had been piloted by a Russian pilot.

In addition to receiving the Silver Star for his fight with the MIG, Folmar also won the Purple Heart and five air medals during his service with the Marine Corps. Following his retirement after 20 years of military service, Folmar moved to Foley where he bought a small farm and began working at Naval Air Station Pensacola as a jet engine technician.

He is survived by his wife, Myrtle Folmar of Foley; three daughters, Kathy Becker of Montrose, Danielle Combee of Atlanta and Marsha Slater of Alexandria, Va.; one son, Gregory Folmar of Charlotte, N.C.; and six grandchildren.

Visitation will be held tonight, from 6 to 8, at Pine Rest Funeral Home in Foley. The funeral will be held at 11 a.m. Wednesday at the funeral home. Burial will follow in Pine Rest Memorial Park in Foley. The family suggests memorials be made to the Berean Baptist Church, 24070 U.S. 98, Elberta, AL 36530. Funeral arrangements are by Pine Rest Funeral Home in Foley.
Folsom, Alva J.
Alva J. Folsom, 75, of Georgetown Sun City, Texas passed away on Wednesday, January 14, 2009. Visitation will be held at The Gabriels Funeral Chapel, 393 North IH 35, Georgetown, Texas on Monday, January 19, 2009 from 6:00PM to 9:00PM with a Rosary to be recited at 7:00PM. A Mass of Christian Burial will be celebrated at 1:30PM on Tuesday, January 20, 2009 at St. Helen's Catholic Church, 2700 East University, Georgetown, Texas 78626. Interment will follow at Our Lady of the Rosary Cemetery. Alva was born June 12, 1933 in Canby, Minnesota to the late Harry Eugne and Helen Christina Somes Folsom. He is also preceded in death by his son, Scott Folsom in October 14, 2003 and sister, Agnes Schmichael. Alva served his country honorably in the United States Navy during the Korean War. He met his wife Joyce E. Goerdt while dancing on the Lawrence Welk Show. They both loved to dance and made a great team. Alva and Joyce married February 11, 1956 in Los Angeles, California. He was an avid outdoorsman, loving to hunt and fish. Alva worked as a dispatcher for the Southern California Gas Company, retiring 16 years ago. Alva and Joyce moved to the Georgetown area about two years ago, they spent many years in Phoenix, Arizona. While in Phoenix, Alva worked with the Korean War Vets. He served as Chaplain for the State of Arizona and was very honored and proud of his work. Alva leaves behind to cherish his memory his loving wife of 53 years, Joyce E. Folsom; son, Steve Folsom and wife Ginger; brother, Harvey Folsom and wife Pauline and Frank Folsom and wife Betty; granddaughters, Sage and Larkin Folsom and Jennifer Odem; along with many other loving family members.
Ford, Lt. Col. Jim Gibson
Lt. Col. Jim Gibson Ford, United States Air Force Retired, of Oceanside, California, passed away, Tuesday, July 26, 2005, at Mount Vernon, Washington. Born December 9, 1919 in Sherrill, Arkansas, he began life as a Southern country boy, joined the U.S. Army Air Corps in 1939, and then became a commissioned officer in 1942. A 27-year career officer in the Air Force, he served in Europe and the South Pacific in World War II. He also served in the Korean War. He completed his service at Luke Air Force Base in Arizona working with NORAD. After his retirement from the military, he worked as a software engineer for G.E./Honeywell Corporations. Beyond his second career, he was active in retirement through his church, as an ombudsman for residents in local retirement homes while living in Arizona and as a Pastoral Minister for prisoners in the CA Penal System. He was a firm and constant believer in God, family, and country and an eternal optimist. "Hopefully, the story I tell may enrich your life, strengthen your will to stand tall and show that you can change the world, at least that around you." (My Life As I Lived It, Jim Gibson Ford, 2005).

At the rank of Captain he was awarded the Legion of Merit for his extraordinary service to his country for his leadership on the "The Voice of the United Nations" Psychological Warfare campaign during the Korean War.
www.centercomp.com/cgi-bin/dc3/stories?1965

Survived by his loving wife of 56 years, Shirley K. Ford, his six children and sons-in-law/daughter-in-law; Christie Ford, Carol and Tom Hecker, Marian and Steve Webber, Ann and Dennis Hoins, Julie and Doug Kays and Margaret and John Ford, and his 13 grandchildren. Surviving sisters and brother: Helen Ford Swindle, Dorothy Lee "Jane" Kennedy and Robert Franklin Ford, Jr. We will all miss his smile, his laugh, and his love of life and of us. Services to be held Monday, August 22nd, 10:30am at the Church of St. Thomas More, 1450 South Melrose Dr., Oceanside, CA. Internment will follow at the Mission San Luis Rey Cemetery, 4050 Mission Ave., Oceanside; reception after at the Church of St. Thomas More. In lieu of flowers, donations may be made to the Church of St. Thomas More Building Fund.
Frahm, Willis E.
Willis Eugene Frahm, 85, of Tuscola, Illinois, passed away at 2:21 a.m., Thursday, December 25, 2014 at the Carle Foundation Hospital, Urbana, Illinois. Funeral services will be at 10:30 a.m., Tuesday, December 30, 2014 t the Hilligoss Shrader Funeral Home, 705 South Main Street, Tuscola, with the Rev. Mike Zylstra and Rev. Kenneth Roedder officiating. Visitation will be held from 5 to 7 p.m. Monday, December 29, 2014 at the funeral home. Burial with military graveside rites accorded will be held at the Tuscola Township Cemetery, Tuscola.

Willis was born on June 06, 1929 in Tuscola, Illinois, the son of Everett and Gertrude Huckleberry Frahm. He married Della Mae Foss on June 06, 1970 in Mattoon, Illinois. She survives. Other survivors include several nieces and nephews. He was preceded in death by his parents and brother, Glen E. Frahm.

Willis was a Master Sergeant in the United States Army, serving with the Illinois National Guard prior to the Korean War and then as a platoon sergeant with the 45th Infantry Division in Korea from 1952 to 1953. He received a Bronze Star for meritorious service while leading his platoon into combat at Heartbreak Ridge and other locations in Korea.

He worked as a general contractor, building many homes in the Tuscola area. He attended the Christian Church. Willis was a member and past governor of the AMBUC's and a life member of the Museum Association of Douglas County. Willis enjoyed gardening. He and Della Mae enjoyed volunteering and spent 25 winters traveling and doing mission work around the country.

In lieu of flowers, memorials are suggested to the Oblong Children's Home, Douglas County Museum Association, or a mission of the donor's choice.
Frank, Hal T.
I am writing to report that my father, Hal T. Frank, about whom I vented in a distressed letter to the Korean War Educator several weeks ago, died on Saturday, December 18, 2004. He was buried with full military honors at the Massachusetts National Cemetery in Bourne on December 23, 2004. The ceremony was profoundly moving. We were able to celebrate his life in a very meaningful way. He would have liked all the things people said about him, and the piper, and the beautiful songs and hymns sung by an Irish tenor. (I wish he could have heard it all!)

Hal Thurston Frank was born on March 30, 1928, to Geneva (Thurston) and Leroy Winslow Frank, in Poland, Maine. He was the first-born of eight brothers and sisters, including the late Gertrude M. Frank of Vassalboro, ME, the late Timothy Frank of Poland, ME, and the late Philip Frank of Hanover, MA. He is survived by two sisters, JoAnn Frank of Auburn, ME, and Sally Belisle of Lewiston, ME, and two brothers, Freeman Frank of Melrose, MA, and Royal Frank of Poland, ME.

He was a member of the 1946 graduating class of Edward Little High School, Lewiston, ME. In July, 1946, he enlisted in the United States Army, and, according to his discharge papers, arrived at Fort Banks, MA, on August 7, 1946. He wanted to be a medic, and had dreams of becoming a doctor someday. He quickly became fluent in German, and was sent to Germany to serve after the war. He was stationed in Germany for three years. Told he would be stationed stateside if he "re-upped", he did just that--and then conflict broke out in Korea. He was deployed there where he served as a medic in combat with a unit that put up power lines (or the equivalent). He was discharged from the Army at Camp Kilmer, NJ, on July 25, 1951.

He studied at Boston University, Northeastern University, and Boston College for several years. While in college, he worked at Metropolitan State Hospital and Boston State Hospital. He met a young nurse, Kathryn Ruth MacKay, at Met State, in 1953. They married in October, 1953. I was born in September, 1954. My parents had two more children after me--my sister Sara (born in 1956), and my brother Tom (born in 1961).

My father's ambition to become a doctor died on the battlefields of Korea. For thirty years, he worked for the U.S. Postal Service, but the passion of his life was always books--He loved poetry, history, science, philosophy. He loved Irish music and folk music. He was brilliant and humble, never accepting that he was special in any way. He passed on his love of learning to his children and grandchildren. He enjoyed conversation with all kinds of people. He was tolerant of everyone, but detested "braggarts, liars, and windbags". He enjoyed the camaraderie of many people, and loved good pubs, good food, good stories, good music, and Guinness Stout—not necessarily in that order! He loved parades, historic sites, museums, New England Autumns, Spring, Poland, Maine, libraries, bookstores, all the Holidays--and all occasions of family celebrations and dinners.

My anguish is all the greater because he suffered so much in the end, and his death was the result of a doctor's tragic mistake; but I am so grateful I was blessed with extra time with him, and was able to tell him how much I loved him. My sister and I held his hands until his heart beat for the last time. I am so glad we were able to be with him at the end of his final battle. (Death may be a necessary part of this life, but this pain is almost unbearable. How do people get through it? I can't do his paperwork or sort through his things. I miss him so much.)

Thank you for writing to me, Lynnita, and for your reassuring words about my father being in the arms of the Savior. My greatest fear has been that he would go to a Christ-less eternity and that I would never see him again. In the end, I know, and throughout this ordeal, my father's life has been in God's hands alone. I knew once he left this life, there was no point in continuing anxious prayers on his behalf. My hope was and is that he did meet Jesus again, and embraced him as he did once as a little boy. If this is the case, I know he is experiencing a peace and a joy greater than anything he could ever have had if he stayed in this life on Earth, and that I will see him some day in Heaven.

I am so glad for your website, the Korean War Educator. It has been such a comfort. It is extremely important to my siblings and me that my father's life is not simply "erased". We want the world to know he lived, loved and was loved, and that this world is a better place because he was once apart of it. The inscription on his grave marker comes from one of his favorite poems: "...Gentle sleep and a sweet dream when the long trick's over." Thank you, Lynnita, for all your support. May the good Lord continue to bless you and all those you love in the coming year! - Brenda Charrier
Franklin, Finnis E. (Frank, Bud)
Bud Franklin died July 04, 1994. He was buried in the National Cemetery, St. Louis, Missouri. Husband of Joan J. Finnegan Franklin, he was also survived by his children: Mark Franklin, Dennis Franklin, and Mrs. Mike (Patricia) Chenot. Other survivors include six grandchildren, brother John Franklin, and sisters Joyce Schroeder and Carol Morrow.

He served in the U.S. Marine Corps during the Korean War, arriving back in the States in San Francisco in March 1954 on the Gen. E.T. Collins troop transport.
Frankville, Frederick P.
Frederick P. Frankville, 84, of Milan, Illinois, died Friday, December 6, 2013 at his home. Services were held at Wheelan-Pressly Funeral Home in Rock Island, Illinois. Burial with full military honors was at Calvary Cemetery, Rock Island.

Mr. Frankville was born April 11, 1929 at Rock Island. He graduated from Rock Island High School, Class of 1948. He entered the United States Marine Corps and served in the Korean War with Dog Company, 7th Regiment, 1st Marine Division. He was the recipient of the Silver Star medal and Purple Heart medal. His Korean War memoir is on the Memoirs page of the Korean War Educator.

Fred married Sherry A. Perkins on July 24, 1956, in Galesburg, Illinois. He was employed with the Rock Island Line railroad and retired from the Sioux Line railroad following 44 years of service.

He was a member of the Milan American Legion, Rock Island VFW, NRA, and in earlier years, the Moline Elks Club. He was a voracious reader, loved history, and could talk intelligently about almost any subject. He also loved collecting and restoring antique cars and tractors.

Fred was loved dearly by his family and friends and treasured them all as well. He will be remembered for his quick-wit sense of humor and upbeat personality. He was fierce and fearless in all aspects of life. He will be greatly missed by family and friends.

He is survived by his wife of 57 years, Sherry, of Milan; son Dr. Richard Frankville, his wife Sandy, and their children Alex and Austin, all of Brazil, Indiana; daughter Susie Schmidgall of Morton, Illinois, and her children, Julie (Paul) Quiram of Benson, Illinois, and Cindy (Shane) Zimmerman of Bellflower, Illinois; great-grandchildren Erin Quiram, Michael Brooks and Cheyenne Zimmerman; great-granddaughter, Ellie Brooks; sister Rosemary Schlegel of San Antonio, Texas; and many nieces and nephews, including special nephews, Mark and Bill Schlegel, and special niece, Pamela Yackovich.

Mr. Frankville was preceded in death by his parents, brothers John and Domenic Frankville, and sister Josephine Ryan.
Frederick, Robert
Robert Frederick, a Washington native, died July 30, 2014 at a hospital in Maryland. Born at GW Hospital on March 7, 1932, he was 82 and resided in Leisure World in Silver Spring, Maryland.

He was a graduate of Wheatley Elementary, Eliot Jr. High School, and Eastern High School, Class of 1950. He was a member of the Southeast Boy's Club club members gathered old keys "Scrap Metal", purchased war stamps and then buying war bonds, and collected newspapers from 1941-1945 as part of the WWII effort. As part of this club, he was on the 12 and under baseball league written up as "The Classiest Team in DC", where his pitching helped them to win 8 out of 12 games in one season and later earned him the honor of being called the best Southpaw in DC then breaking records at George Washington University in baseball. He pitched for the Bunker Hill Junior American Legion team known as THE TEAM winning the city championship ten years in a row.

He attended the University of Maryland when he was drafted into the Army during the Korean War as a Sergeant in the 8th Calvary Regiment APO 201, awarded the National Defense Service Medal, the Good Conduct Metal, and also pitched for the Army Team in Japan. He served in the Army Reserve until his final discharge in 1960, then earning his Bachelor of Commercial Science at Strayer's College of Accountancy, a B.B.A., and an MBA at Southeastern University.

He started his career at the Washington Gas Light Company in DC for ten years in accounting and became the Athletic Director Baseball and Basketball teams that he put together. He then managed several personnel agencies in Bethesda and Silver Spring, eventually, opening his own firm. He lived his adult life in North Bethesda, Maryland.

A lifetime member of the American Legion, he was Post Commander at Post 44 from 1961-1964, then Executive Board Member Post 44 and transferring to Post 86 remaining an active member in the organization until his death.

For fifty years, Mr. Frederick was an umpire for the Metropolitan Baseball Umpires Association in the DC Metro area, providing services to all ages and levels of baseball. Frequently awarded the 100-200 Game Club award until 2003, the Commissioner's Award, and granted Lifetime Membership for Outstanding Contribution in 1999. In the last 10 years holding training camps and clinics for up and coming umpires and providing customer service for the MBUA. He also refereed basketball and volleyball for the Montgomery County Recreation Department for fifty years and for the City of Rockville until 2010.

During his time with the City of Rockville he dedicated his time to work in the Sports Division working with the Youth in Basketball and Baseball. He supported the sports division by helping out in other varies sport related jobs. Bob was very dedicated to helping the youth boys and girls that participated in sports leagues. He was eventually inducted into the Umpires Hall of Fame.

In the early 70's the Industrial Baseball League invited him to accompany the team to Korea to enrich the total baseball exchange program between the two countries. This was known as the American Bicentennial project and was sanctioned by the U.S. Baseball Federation as the U.S. National team. He was the game official for all ten games between the two national teams played in six different cities.

Mr. Frederick served in the Peace Corps, first in Western Samoa and then in Dominica, West Indies. In Samoa, he completed their first profit and loss statement which was the first one to be made to the Automatic Telephone Exchange. He also set up a commercial accounting system and a Customer Credit Card System, the first of its kind in Western Samoa. In his spare time he was the Director of the Softball Association of Western Samoa consisting of 21 teams. In Samoa, sports became, in time, synonymous with Bob Frederick. He started the first tackle football season with 4 teams. He was made executive board member of the Sports Federation of Western Samoa. In Dominica he served as a Business Advisor assigned to the Cooperative Training Unit. He was called upon to act as an accountant, management counselor, catalyst, motivator and general all around advocate for the people who joined the cooperatives movement or were considering doing so.

Heavily involved in obtaining monies through various grant programs available to third world countries, he obtained grant monies for 13 different cooperatives involved in agriculture and fisheries. He provided on-the-job training for cooperative society personnel, participating in training activities, auditing cooperative societies, and giving management seminars to the various cooperatives that included basic financial management courses and lengthy discussions concerning Credit and Collection policies. Suggesting he be able to formulate a standard accounting system for all the Cooperatives, the system was completed and is now being used by all the Cooperatives in Dominica. From these experiences, upon his return, Mr. Frederick founded a consulting firm writing proposals for monies for third world countries.

In 1994, Bob became a CASA Volunteer sharing his expertise with the new recruits and giving of himself and what he uniquely brought to CASA.

Awarded the George Sullivan Award in 1995 by the Montgomery County Government for dedicated volunteer service to sexual assault victims, his efforts improved the quality of life of the citizens of Montgomery County. He served as an Outreach Volunteer for the Sexual Assault Service logging over 900 hours in one year filling shift gaps in outreach coverage, worked to train volunteers, and acted as a lobbyist to State Legislators. He was considered one of their most responsible and dependable volunteers giving consistently with enthusiasm and dedication to the victims that are served. His willingness to meet the needs of the services to victims of sexual assault exceeded all expectations and requirements. He doubled the amount of required hours. His service hours helped serve 34 members of the community during sixteen outreaches to hospitals and police stations. He was known to have a zealous attitude and take-charge personality which worked to the benefit of the clients. His knowledge of the community worked to coordinate a team approach, leaving more than one person asking, "Who was that man?"

Every election year, Mr. Frederick volunteered at the polls. At Thanksgiving he helped serve dinner to the homeless at different schools in Baltimore city. At Christmas he would get the name of a family in need in Montgomery County Social Services and purchase Christmas gifts for the family and a Christmas meal.

His final altruistic act was the donation of his body to science to Georgetown University Medical School.
Freitas, Edward
Edward Freitas of 14275 Shiffy Lane, Casterville, CA 95012, died on Wednesday, February 1, 2006. He was a member of the Outpost Harry Survivors Association. He served in Korea in Company G, 15th Regiment, 2nd Battalion. Cause of death was cancer, lung infection, and pneumonia.
Fuller, Gene A.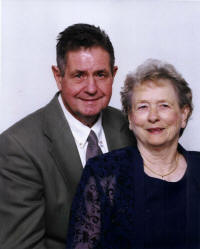 (Click picture for a larger view)
Gene A. Fuller, 75, of Chesapeake, Ohio, husband of 51 years to Janet Curry Fuller, died on Friday May 4, 2007, in St. Mary's Medical Center. Graveside service were conducted at 2 p.m. Tuesday May 8, 2007 at Rome Cemetery, Proctorville, Ohio by Rev. Richard Black. Chesapeake American Legion conducted military graveside rites.

Gene was born September 4, 1931 in Huntington, WV, son of Ora and Gladys Weaver Fuller, who are also now deceased. He was also preceded in death by brothers Gary and Forest, and sisters Verna Lee, Lucille, and Evelyn. In addition to his wife, Gene is survived by five daughters: Gina (Harley Jr.) Finch, Kelly (John Jr.) Skeens, and Kristi (Philip) Wilson of Chesapeake, Karen Leslie (Roger) Dillon of Scottown, and Dianna Fuller of South Point; ten grandchildren: Katie, Brady, and Bailee Wilson, Adam and Seth Skeens and Jennifer Finch all of Chesapeake, Mindy (Will) Breeden of St. Albans, WV, Jessica (Talmadge) Bacon of South Point, John (Kelli) Finch of Morehead, KY, and Josh Murdock of Scottown, OH; three great grandchildren Alycia and Jordan Bacon and Nicholas Finch; brothers Bill (Betty) Fuller and David (Blanche) Fuller of Seneca, SC; brothers-in-law Mike, Buzz and Bob Curry; and sister-in-law Sue Vickers all of Chesapeake, OH; and many nieces, nephews, cousins and friends.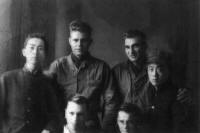 (Click picture for a larger view)
He was a Marine Corps veteran and served his country in the Korean War. He was a retired steel worker and served as a union steward for the United Steel Workers Local Union 37. He enjoyed working the last seven years of his life at Sam's Club of South Point, Ohio, where he had made many friends and loyal customers. Gene loved working, and in Sam's Club he found an employer who appreciated his hard work and treated him well.

In lieu of flowers, the family requests donations made to the Children's Miracle Network, which can be done at any Sam's or Wal-Mart.

Note to the Korean War Educator: "My father passed away suddenly on May 4, 2007, at the age of 75 years old. He died of a massive heart attack with severe three vessel coronary artery disease. My father had no idea he had heart problems. My father was an excellent father, husband, brother and friend to many. He was also a proud Marine and served his country with pride and dignity.


(Click picture for a larger view)

He is was in the First Marine Division, Fleet Marine Force, F.M.F., 1st Marine Regiment, 3rd Battalion, Anti Tank & Assault Company, attached to I Company. The major battles he did talk about most often were the battle of the Hook and the battle of Bunker Hill, also known as Hill 800 . My father was a true Marine and served his country with pride. He never forgot any of his buddies he served with and was able to re-connect with a few of his buddies or their families before he died. I am forever grateful to Steve Alves who is the son of William Lux Alves who served with my father in Korea. Steve talked to my dad, and with Steve's dad's memories, they were able to talk about things in Korea. My mother passed away a week ago on Thursday morning, February 7, 2008, after a battle with renal cell carcinoma of the kidneys. I promised my mother I would re-connect with Steve again since she had lost contact with him in 2001. I am sad to say I didn't find him until after Mom's death after going through many papers. But I am happy to say I fulfilled what she had asked of me to do. Steve will be getting in contact with me soon. I appreciate everything this website does to bring other vets together and their families."

Karen Leslie Fuller Dillon, the third daughter of Gene and Janet Fuller
Futrell, Robert Frank
Dr. Robert Frank Futrell, of Montgomery, died Wednesday March 17, 1999, at Baptist Hospital in Montgomery. Funeral services will be held 2 p.m. Sunday, March 21, 1999 at Byrd Funeral Home Chapel with Rev. Randy Woodham officiating. Burial will follow in Sunset Memorial Park with Byrd Funeral Home directing. The family will receive friends at the funeral home from 6 until 8 p.m. tonight. Those remembering Frank may choose to do so through their church or a favorite charity.

A veteran of three wars (World War II, Korea and Vietnam), he was a senior historian at the Albert F. Simpson Historical Research Center. He holds bachelor of arts and master or arts degrees from the University of Mississippi and a PhD from Vanderbilt University (1950). During World War II, he served as historical officer of AAF Tactical Center, Orlando, Florida, and assistant historical officer of Headquarters Far East Air Forces in the Philippines.

After World War II, Dr. Futrell joined the United States Air Force Historical Office, which was moved from Washington, D.C. to the Air University, Maxwell AFB, AL, in 1949. At the Air University he was professor of military history and became emeritus professor upon his retirement from the U.S. Civil Service in 1974. He also retired as a lieutenant colonel from the Air Force Reserve.

He is a co-author of "The Army Air Forces in World War II" and the author of many air history books and articles including "The United States Air Force in Korea, 1950-1953", and "Ideas, Concepts, Doctrine: A History of Basic Thinking in the United States Air Force, 1907-1964".

Dr. Futrell received the Meritorious Civilian Service award in 1970 and the Exceptional Civilian Service Award from the Secretary of the Air Force in 1973.

Over the years, he was an active member of numerous professional organizations, including the Retired Officers Association, the Alabama Historical Association, Sons of the American Revolution, Southern Historical Association, Air Force Historical Foundation, Institute of Military Affairs, Montgomery Capital City Club, Kiwanis Club of Montgomery, Phi Eta Sigma, and Pi Kappa Pi. His many contributions were recognized in "Who's Who in South and Southeast", "Who's Who in America", and "Who's Who in Finance and Industry".

Dr. Futrell is survived by his wife, Jo Ann McGowan Futrell, Montgomery; a sister-in-law, Bernice V. Futrell, Knoxville, Tennessee; a niece, Jean Futrell Lindsey and her husband, Joseph B. Lindsey, Greensboro, North Carolina; two great nieces, Kristan Lindsey, Atlanta, Georgia and Alexandra "Muffin" Lindsey, Greensboro, North Carolina.